12
36.61p he reported straight to his own bed where, anesthetized w
12
36.68a He wore a simple suit and tie, nothing fancy, in fact, so
12
36.68d in the way he shook hands with an unaccustomed formality,
15
36.68f and she knew that didn't make any sense, but he must have
15
36.84 He smiled.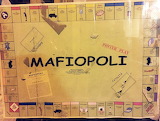 12
36.136 He rejoined her on the couch, and she accepted the mint h
15
36.141 She knew he didn't mean to include her in the things he k
15
36.211 He watched her finish her gin and tonic in silence.
12
36.236 He's got exactly what he wants now."
15
36.250 He was helplessly focused upon her distress.
15
36.265 The heart wants what it wants, she told herself but in he
15
34.64 Well, he starts gettin' real close an' friendly an' one th
15
33.41 It seemed to him such a brilliant Maneuver that he wished
12
33.92 He regretted having to leave the grand House & its Surroun
15
33.97 He became ill at ease in the Confusion that swirled about
15
33.142 He fell with his Face fully in a Tuft of long Grass, but
15
29.21a2 & he leapt over his Life chaotically from his impetuous
12
28.80 Then he saw it across the room, lying upon the dirt of a p
12
28.89ze2 he continued, you better call him Greg, and he set his
35
9.80 During the Meeting, he bore the pointless Silence with the